HAPPY CLIENTS

"That was the one of the most AMAZING experiences I have had, it was very intense and healing for me! I felt the energy all around me, in a completely new way. It was a beautiful and calming experience. I was very centered last night and had a deep meditation, I began to feel "unblocked".
For the past 4 months I've been struggling with a business idea around how to kick off my 1st yoga retreat in Costa Rica. I've talked to my mentor, my friends, my business partner, and could not figure out the clear direction. And I was flying out in 2 days. The night after my first Biofield Healing session with Chris the idea became extremely clear in my mind…and in 30 minutes I came up with a perfect way to get everyone on the retreat connected from the first meeting. This is what I needed. I feel very calm, clear, and prepared now. I experienced a deep sense of inner peace going forward.
Also, I have had a neck ache for 6 months and have been struggling with some of my yoga poses. It was literally gone when I walked out of the healing session and I have had full range of motion for a week now! Anyone who lives with chronic pain will know what a beautiful gift that is.
I am a yoga teacher and own 2 yoga studios in Southern California, I have travelled all over the world and have worked with many different types of healing modalities from many different cultures. I truly and sincerely believe Chris has been given a powerful gift with his abilities to heal and shift energy. All it took was for me to have an open mind and open heart. I am always skeptical when someone uses the words "energy" or "healer".. I can honestly say that Chris has been gifted by the Universe to work in this way to help others. How lucky I am that I was chosen to cross his path."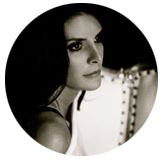 Robbin R., Ladera Ranch, CA
Business Owner

"Chris I can't say 'Thank You' enough. I have been using food to soothe myself for most of my adult life. I didn't know why until my recent VIP Session with you. I also didn't know why I have had such resistance to exercising my body. In one session with you I discovered so many reasons why I have been choosing this habit and feeling this resistance. Through your skilled questioning, you helped me to discover my beliefs that were underlying my habit of overeating. The awareness that I received with you is now going to help move me forward in my life in a healthier happier way. I can choose other ways to support myself now that I understand what this pattern has been about, and I can choose to feel more compassion for myself as I begin working with shifting my old beliefs to the new ones you helped guide me to see. What an amazing life-changing gift I gave myself with you, thank you from the bottom of my heart.
I am very grateful for how Chris helped me to uncover what I wasn't able to see by myself. He is kind, he is generous, and brilliant at what he offers. I highly recommend him to anyone wanting to completely shift their health and their lives!"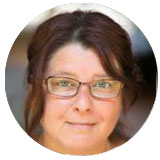 Julie H., Salt Spring Island, BC, Canada

"I'm really glad I had a Biofield Healing session with Chris. I wasn't sure what to expect but I knew I wanted to work with Chris after talking with him. I was inspired by his own story of healing. How he went from chronic fatigue to positive enthusiasm really gave me a glimpse of what is possible. During the session, I relaxed the best I could even though I sometimes had thoughts that I wasn't doing it "right." I felt a certain calm after the session – that everything in my life was really OK even though nothing on the outside changed. I had an overall feeling of happiness and joy, and a bigger smile on my face for no apparent reason. I had the thought that "everything is flowing the way it is, there's no need to be concerned." Our conversation after the session and his coaching was very powerful for me and continues to affect my life in positive ways. After our session I found I had a lot of energy. I was in a more loving and peaceful state and I experienced more."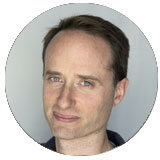 John H., Los Angeles, CA
Writer and author of Space Spiders on Prom Day

"Wow, I was feeling horrible, headache, sore throat and pain all over my body, was such heavy energy, its been like1 hour and 30 minutes since the session and I feel soooooo much better, I might have to go back to work tomorrow."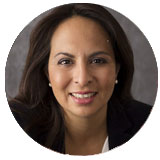 Tania A., Brussels, Belgium
Emotional Coach

"Chris Pitko is a true gift to humanity. I've had energy work done for the last 25 years with various facilitators. It has always been a valuable and learning experience. Not until I experienced Chris' dialogue and healing modality did I realize I had found the ultimate in healing experiences.
Before I started the program with Chris, I was at a stagnate standstill in my life. I was "stuck" and didn't know how to get out of it. I struggled with loneliness, depression and saw no future. I was given tools to combat the loneliness, depression, and insecurity. I overcame a lot of insecurities and let go of a lot of my past hurts. I released a lot of pain in my body (due to repressed emotions). My friends all said I looked different, acted different and seemed to be more relaxed and at peace.
Chris' own early struggle with healing has made him a compassionate healer and one that does not keep you coming back week after week with little or no progress. He checks in with you periodically to see if you feel you are making progress and are getting what you expected from your work and his healing.
He has an uncanny way of asking you questions which reach into the depths of your soul to release patterns of behavior and memories that you had forgotten were even there. It amazes me all the time. I'm talking about destructive memories that are affecting your health and wellbeing. He uses this new awareness for discussion with you and then teaches you to rid yourself of the anger, hurt, resistance, pain or disease you are dealing with in your life.
Then Chris starts his energy part of the session, he is so powerful that I completely blank out and don't come out of it until he is finished. I have never experienced this before in my life. I feel energized, I am not depressed–it just vanished–it's like someone has turned a different switch in me, this is amazing! I'm in a good place for the first time. This is the best I've been in a long time.
If you want a modality to change where you are in life, sessions with Chris Pitko are for you. He's something very special."
M.D., Corona del Mar, CA
Retired

"I had the fortune to attend both Chris' healing workshop and group distance healing program. As someone who also helps others, this was an excellent addition to my own self care program. Whether in person or long distance, his healing abilities are very real and very effective; I was able to feel a positive change right away, and in the days and weeks to come. Chris is a beautiful and compassionate soul, and just being in his presence or hearing his voice over the phone brings healing energy. I highly recommend him to anyone who wishes to improve their lives whether it be physically, emotionally, spiritually, or all of these. "
Jennifer, Orange County, CA
Spiritual medium, teacher, and healer

"What my life looked like before I met Chris, was that I had suffered from IBS off and on for about 14 years. Constant stomach upsets and discomfort. This caused me to not always be able to enjoy the things I wanted to enjoy in life. I felt like my stomach was something I was always thinking about and whenever I wanted to do something fun I would think…"Oh but what if my stomach doesn't feel well." So it was something I never had peace of mind from.
I also tried everything out there, to see what I could do to get better. And I would get slightly better from the things I tried, but then it would come back within a short period of time. Now with Chris I felt it was different. I had no idea the transformation and the healing would be to the extent that it was for me.
After my first appointment I immediately felt the change in my stomach, that to me was unbelievable. One thing I've always believed in, is MIRACLES do happen and I've seen it happen to others. And I had been praying so strongly for a miracle in my life when it came to my stomach. I truly believed this was my moment to receive a miracle. That is exactly how I felt after my first session with Chris. It was nothing I had ever experienced before. And I somehow knew deep within my body that something was drastically getting healed there and then.
What I didn't even realize at first, after my first healing session is that I stopped thinking whether whatever I ate would upset my stomach. I would just eat the food I ate and be totally fine. I realized my mind wasn't thinking all the time. So not only did my stomach get better, but I also had more peace of mind. I had more clarity and things that would upset me no longer upset me. This also made me laugh and joke around with my husband even more than before. I just felt like I had freedom now to a level I never thought possible.
Then after my 2nd, 3rd and 4th healing sessions things got better and better. I started feeling more confidence in myself, and in the things I wanted to pursue in my life that I never took a chance in. I saw exactly what had been holding me back in my life and my false beliefs that I had. It was like I could see the patterns that had played out in my life and I even came to a point I knew exactly why I had the stomach issues that I had. It was the most amazing thing I had ever done for myself, I feel like God sent me an Angel. I really do!
Out of these healing sessions I started being way more productive! I've started pursuing the things I've always wanted to do. And I have had no stomach issues since my appointments with Chris and I have so much peace and joy towards myself. I found self-love in all this and knowing I am good enough to do what my heart always wanted to do. Most importantly to me is my marriage and being able to be happy the way I have is going to impact my husband too. And that has been the best gift ever. This was the best thing I ever did for myself and my family, our future legacy.
I truly now feel UN-STOPPABLE and that I can accomplish anything I put my mind to. So I guess not only did I heal my stomach, but my entire body and mind, which in that resulted to a happy soul. The smiles keep on coming and the joy keeps on blossoming within me. Life is BEAUTIFUL!!!"
Victoria B, Orange County, CA
Personal Development Mentor

"For the past thirteen years, I have struggled daily with Systemic Lupus Erythematosus, Fibromyalgia and Chronic Fatigue Syndrome. On a typical day, I would struggle with severe muscle pain, joint pain, extreme fatigue, lack of energy, memory loss and brain fog. My muscle and joint pain was an 8 out of 10 when I first met Chris, with some days being a total 10. On a bad day, I could add an additional list of physical symptoms, as well as emotional feelings of frustration, guilt, anxiety and depression. I spent most of my day in bed, because of the wide spread pain. When I was able to get out and enjoy life; spend the day outside, go to a movie, or even run a few errands, I knew there would be a price to pay. A few moments of joy would result in many bedridden days and lots of rest, and recuperation ahead of me. I tried every medication offered to me; chemotherapy, antimalarials, anti-inflammatory medication, nerve blockers, serotonin re-uptake inhibitors, muscle relaxers, pain medication, and more. I experimented with special diets, and different types of therapy; none of which ever offered me healing or relief. In recent years, I have turned to alternative remedies, like meditation, yoga, therapeutic massage, and acupuncture. This is how I had the good fortune to cross paths with Chris.
A fellow friend and yogi recommended Chris' Awaken and Heal Program. After reading Chris' story, which was so similar to my own, I scheduled a consultation to discuss the program. In truth, I wanted to get a sense of who he was, as much as I wanted to learn about his program. Chris has the most amazing energy! I was immediately at ease and confident in his ability to help me. With an open heart and open mind, I began the Awaken and Heal Program right away.
His energy healing session is an amazing experience. I have literally walked into an appointment feeling pain, fatigue or emotional distress and IMMEDIATELY felt relief as soon as the healing session was complete. I began to experience a reduction in symptoms after my very first appointment. The energy healing session puts me into a deep state of relaxation while remaining aware. I often feel the healing happening.
After my third appointment, significant changes began to occur. My pain levels were greatly diminished, and my energy levels were up. I could get more done in a day than I had in over a decade. I was able to go to yoga, clean my house, make dinner and go to bed feeling great. Another significant improvement was that there wasn't a recuperation period after all the activity, in the days that followed. I happened to go on a yoga retreat, during the course of Chris' program. On the first day of the retreat I enjoyed practicing yoga, riding my bike into town and swimming out past the waves. The next morning I woke up expecting to feel pain. My muscles were sore… and then I realized…this was NORMAL soreness from an active day…not the excruciating pain I had come to know so well. It was a miraculous moment for me.
During the course of my program, I had a very personal and traumatic event occur. The healing sessions were able to bring peace and clarity to the situation almost immediately. Chris also helped me to process emotions that came up after the event, and guided me to discover many truths which arose as a result of the experience. I am certain, that without Chris, I would still be reeling from this event. Instead, I have been able to move forward.
I am amazed at the progress I have made in such a short amount of time. I worked with Chris for only 3 months, and never went as deep in my emotional healing as I did with Chris. After suffering so much, for so many years, I am pleased to share my successes as a result of his Awaken and Heal Program. My pain is greatly diminished. I am enjoying an increase in energy. I have achieved an internal peace and a greater sense of self. I am enjoying a more normal life, and doing more of the things I enjoy. The discussions I have had with Chris, and his ability to help me rethink EVERYTHING in my life, has been equally as transformative. He has shown me that all of the answers, truly are already inside me, and how to access that wisdom. He was also able to help me take the knowledge that I already acquired and put it into daily practice. He has helped me shift my perspective, and awaken to a new world of possibility. He was the missing piece to my puzzle. I will be eternally grateful to have crossed paths with Chris and to have had this healing experience."
Brenda, Orange County, CA
Mother, Wife, Yogi, Soul Searcher
One year later we received this update from Brenda
"I'm on my yoga retreat… almost a year later. I keep thinking of you!!! I keep thinking about how much you helped me, with so many things I was struggling with last year. I truly can't thank you enough for your love and guidance. I am no longer a people pleaser, I really do love and accept myself, I have learned to love without being attached to an outcome nor expect some kind of reciprocation. I've learned to let the emotions out when they rise up, so they don't get stuck. I've learned to focus on abundance, and not the lack. I am constantly telling everyone how much you helped me. Just wanted to pop in and say hello!!!!"

"Before I started working with Chris Pitko and his Awaken and Heal Program I was hardly functioning. I was suffering from suicidal depression, had attempted suicide and was on 8 medications and had gone through 8 expensive Electric Shock Therapy Treatments with no relief. I had emotional, physical, spiritual and mental pain from recalling memories of being molested when I was a child.
When Chris and I started working together I cried for three weeks straight, daily, all day long! I got a lot of the pain out. I saw Chris twice a week and he helped guide me on the path to healing and by raising my energetic frequency I started to feel better. During our appointments Chris would give me writing assignments to work on in between appointments which was helpful! Chris has a gift of helping you see and feel the TRUTH in your life. He helped me to recognize the many lies I was telling myself and how to stop the negative self talk. The main thing I struggled with was the extreme depression, I couldn't care for my kids or get out of bed for months!
After working with Chris for several months things gradually got better. I was able to get out of bed and do small tasks which lead to less depression. I really worked through the incest pain and moved past it and was able to forgive the past and let it go.
I feel back to normal and I am so happy for the healing that has taken place!
I have been an energy healer myself for over 25 years and I have been to many energy healers in the past, but I have to truthfully say that the energy work Chris does is very unique and very effective, and Chris has been the BEST healer I have worked with! My best friend and husband have also worked with Chris because his program is so effective, and in my case fast (6 months). I will still go back and see Chris to keep my energy vibration high and to check in with my physical, emotional, spiritual and mental self.
I 100% recommend anyone who is in pain or looking for answers of any kind to work Chris' Awaken and Heal Program. His program treats all parts of self and gets to the deep core issues that will be healed as long as you have the desire to heal!
When I started working with Chris I just wanted to get out of bed, not only did that happen but my life improved in every area 100%!
I can never thank Chris enough for helping me get my life back!!! The Awaken and Heal Program was the best investment I've ever made!!! Thank you Chris!!!"
Julie G, Aliso Viejo, CA
Mother


"It is my pleasure to share my experience of working with Chris Pitko these past couple of months. I attended his introductory presentation at Awakenings and was inspired by Chris' story. I was also very clear that Chris is committed to supporting the healing of others as a result of his own personal healing.
When I signed up for his four session program, I was wanting to feel more aligned with the Universe and reclaim my ability to manifest what I want and need in life. I was feeling "derailed", off center, not finding life easy to navigate and interested in investigating the source of a tumor I have lived with for almost eight years.
During my work with Chris, I had the opportunity to experience deep relaxation and powerful energy that is transmitted from Chris. We discussed a variety of topics that supported my emotional healing and provided me with a more clear perspective of what the tumor represents and how it has served me. My life has begun to feel more centered, more aligned with Source, and easier to manage.
I am grateful to Chris for his sincere commitment to my physical and emotional wellness. He has a genuine concern for his clients and their wellness. Working with Chris is in my opinion a worthwhile and beneficial investment of time and money."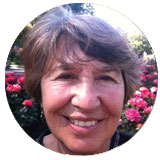 Esther Wright, Laguna Woods, CA
Retired Educator, Author

"I feel very blessed to have worked with Chris. One of the things I valued the most was Chris' ability (and willingness) to allow Spirit to guide him in our healing sessions. Rather than sticking to a strict itinerary, Chris' flexibility and openness allowed some wonderful experiences to come through.
For example, during one session, I had contact with both Jesus and Buddha. What a wonderful experience – it was like being "home" again. During another session, I had contact with my recently deceased mom and dad. It was an amazing and healing experience. Now, instead of feeling pain when thinking of them, I can feel their ongoing presence. What a gift this proved to be. I am most grateful."
Scott A, Laguna Niguel, CA
Retired

"My first experience with Chris Pitko's healing method was at a local bookstore. I had read a flyer about his testimonial and it gave me hope that something could be done for me too. I signed up and went to the evening of healing. There was a lot of people there and some of them were already clients of Chris. He did a group healing and I wondered how that would work out. It did work because I felt the energy and a calm and loving feeling came over me. I was convinced and signed up for his healing sessions.
Before I came to Chris, I had some unpleasant emotions coming up from time to time which affected my overall quality of life. I thought it was because I was going through menopause, but they were emotions I had not released from a childhood trauma which I thought I had already worked through. I started to release the unwanted emotions through his healing sessions. I felt lighter and more happy and was amazed it worked. I also had some extraordinary spiritual experiences.
Another benefit of his healing modality is that it raised my vibration and I was starting to feel love and peace. It really works and now I am happier and quality of life has improved for the better. I am so grateful for Chris Pitko and I highly recommend him."
Trine P, Lake Forest, CA
Unemployed

"Chris came to us in a time where I had tried everything to help my daughter's anxiety. I didn't want to medicate her for it and other treatments, from oils to acupuncture, only helped for a short time. Chris explained to me what he did and how he helped other kids similar to my daughter. He already had a friendly relationship with my daughter since we live close to each other. She felt totally at ease with him, so did my dog.
I watched the first session and was amazed at what I saw. My daughter went from chatting away with Chris, to completely asleep within 10 minutes. I saw her twitch her feet and fingers and saw that something was happening, even if I couldn't explain what it was. After 3-4 sessions I could see a change in her. She was an easier kid and didn't let every little thing become a big deal. We had about 6 or 7 sessions total and my daughter is a happier child. She is no longer consumed with the "what ifs" of the world and is able to redirect herself into a positive outlook on a challenge. Her anxiety is better, she is more relaxed and is able to cope with pressure and stress easier. She comes home sounding more confident."
Ladera Ranch mom (Anonymous)
Client was her 10-year old daughter

"Thank you so much for all your loving and supportive words. With this Biofield Healing work in particular, this is like the aftermath of a deep massage…a little achy and discomfort…for me, it shows up before the shift…I know for me it's part of the expansion process and although I was experiencing this stuff, I have this beautiful opportunity to look at all that is in front of me which that has been distorted and reminds my heart that whatever belief that I have connected to this is not in alignment with my true self.
I just finished listening to a meditation lying down and experienced that wondrous brilliant bright blue and green tunnel of energy within and around me…similar to what I experienced during your session! So so nice! And, I feel so much better! Thank you again for all your enormous love and support! Thank you again so much for the wonderful experience!! It was amazing!"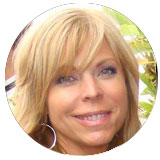 Serefina, San Diego, CA
Conscious Coach & Energy Practitione

"For 20 years I've had horrible fatigue, anxiety, fear, lack of focus and chronic sore throats. I'd get a sore throat every 2-3 weeks, it was miserable. I was constantly in survival mode, I'd push through and crash at night. I tried everything, doctors, naturopaths, acupuncture and nothing worked. I've spent many thousands of dollars in an attempt to "fix" me. I never got better. I even spent $1,000 on a homeopathic doctor and treatments right before I found out what Chris did because I just wanted to feel better. I didn't even start the treatment because of the changes that were taking place working with Chris.
Right away the Biofield Healing work was so intense and deep. I would go into such a deep state and just drift off. Week after week I began noticing changes in my body physically and in my thoughts. Chris was very genuine and compassionate and gave me the space and opportunity to work through the deep-rooted patterns and beliefs that came up. I felt the emotional pain release and I felt lighter.
Chris held my hand and guided me each week, he supported me every step of the way, and explained and educated me on what my symptoms meant and how certain beliefs I had kept me from living the life I want to live. One day after a few months I started jogging, which I haven't tried in 20 years, and I joined a weekly Boot Camp exercise class. My husband was shocked the day I told him I jogged. And I still had energy afterward. That never would have happened before I started working with Chris. I have jogged multiple times since and I feel great.
Other things have changed in my life and now I have the energy to pursue a home business I've wanted to do for a while. Instead of being stuck where I was, not knowing if I'd get through the next day or not, now I feel many things are moving forward in my life and that excites me. Chris definitely has a gift! I'm so glad I started working with him, I finally feel better after 20 years."
I checked in with Jen recently and after 5 months she hasn't had one single sore throat since we began!
Jen, Orange County, CA
Stay home mom…for now