Awaken and Heal Program
MY STORY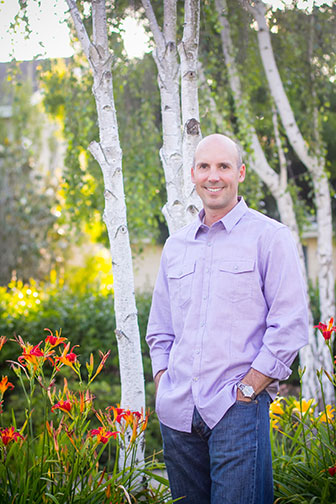 At 22 I became a CPA working for one of the top public accounting firms in the world, and I was trying to balance it all…work, life, sports, social activities, and I thought I was doing everything right…according to society's standards…until I collapsed one evening at the age of 28.
My doctors told me I had Chronic Fatigue Syndrome (ME/CFS), Fibromyalgia and years later Hashimoto's Disease, an autoimmune disorder. I was also told there's no cure!
I experienced over 20 symptoms, daily anxiety and severe depression, I lost friendships, relationships, jobs, income and I suffered every day. I no longer knew what 'normal' felt like.
For 16 years I tried every medical and holistic treatment out there. I saw CFS specialists, endocrinologists, infectious disease specialists, functional medicine doctors and was treated by 25 plus therapists, psychiatrists, psychologists, cognitive behavioral specialists, acupuncturists and homeopathic naturopaths.
I read all the self-help books, took all the medications and supplements, no one had the answers, NOTHING worked!
I was no longer living, I was existing. I spent countless hours in CFS and Fibromyalgia support groups on-line and in person. I did everything I could to heal and fix myself, and I'm very confident you have too.
In 2015 that all changed when I began to discover the truth about my body and related symptoms, why I was stuck and the negative patterns and belief systems that did not show up on blood tests. I learned about the biofield and quantum field, which represents the field of energy and information that surrounds our body. Honestly, this took a leap of faith, because this wasn't mainstream.
When things began to change for me mentally, emotionally, physically and even spiritually, this palpable and undeniable experience helped me believe in something I could not see, touch or measure.
According to internationally renowned scientist Dr Beverly Rubik, "The biofield, the energy field of living systems, is the basis of energy medicine whereby the softer, gentler therapies act in harmony with the body's innate dynamics."
While receiving this deep and powerful energy healing, my life changed quickly. Within a short time, my fears faded, anxiety lessened, fatigue was replaced by energy, my physical abilities returned, my mind became calm, and even joy and happiness showed up inside me.
Having such a life transformational experience after everything I had ever tried, I shifted my focus to helping and guiding others, and I was subsequently trained and certified as an energy healing practitioner in the quantum field.
"I truly believed this was my moment to receive a miracle. That is exactly how I felt after my first session with Chris. It was nothing I had ever experienced before. And I somehow knew deep within my body that something was drastically getting healed there and then." – Victoria
"I was hardly functioning and was suffering from suicidal depression. When I started working with Chris I just wanted to get out of bed, not only did that happen but my life improved in every area 100%!" – Julie
For several years I have been facilitating energy healing on clients in my office and remotely. I continue to witness changes, shifts, and deep healing in a way I could never have imagined was possible. There is nothing wrong with conventional medicine, it just does not take into account this incredible quantum field and the ability for someone to heal naturally in a shorter amount of time.
The body's natural state of being is wellness. It is always healing itself. I am here to guide you to a new perspective where your symptoms and patterns are a messenger, and as soon as you understand the message, the body gets aligned and becomes more in balance, and now you have momentum towards healing and wellness.
We have a lot in common. I couldn't figure out my health problems on my own either. I needed a guide, someone to help me put all the life and health puzzle pieces together, and that's what I will do with you.
If you have a desire of improving your situation and getting unstuck, and you haven't lost all hope, then I invite you to CONTACT ME NOW so we can determine together the best healing approach for you. I would love nothing more than to help guide you to get what you truly want, for yourself, your health and your life.
Please go to my Services page to learn about my healing approach and my Benefits page to see what is possible for you.